A Kenyan friend told me that if you hate someone in Kenya, you should send them a package. That is, the Postal Corporation of Kenya (Posta) is so inefficient, bureaucratic, slow, and expensive, that you will force someone to suffer should they try to collect their package.
I ordered some shoes from Asos — a website that surprisingly delivers to Kenya — and last week I got the package slip on my desk at work (this was admittedly another surprise). Because I work during the weekdays, I decided to go to Posta on Saturday to pick up my package. If only it was that easy.
Posta's office on Haile Selassie Avenue is open on Saturdays, but the parcel window isn't; they told me to come back on Monday at 8am. This is a Kenyan Government office, after all.
Picking Up a Package at Posta
Here's the process I went through to pick up the package on the following Monday:
I take matatu to town (sitting in traffic for ~30 minutes from Westlands, which is ~3km from Nairobi).
I walk from Odeon stage to Posta office on Haile Selassie Avenue (~1km).
Security guard scans me and looks inside my backpack.
I give my package slip to Dude #1 at parcel counter, who checks my passport and subsequently fetches my package.
Dude #1 gives me razor, tells me to open it for customs inspection, and to wait for Dude #2 (customs officer).
Dude #2 comes and looks at the contents of my package (two pairs of shoes), finds the receipt for £29.99 inside, and starts punching numbers in his calculator for 2 minutes (seriously).
Dude #2 arrives at a customs fee of 2096 KES (~£14), and tells me to go pay at the other counter.
Lady #1 enters all my package data into the computer, then prints a receipt and tells me I have to go to the Coop Bank and deposit the funds.
I walk to Coop Bank and take everything out of my pockets for security screening. The guard looks inside my backpack and then tells me that the entrance for paying stuff is at the other side of the building.
Security guard scans me and looks inside my backpack, then tells me the computers are down. I go in anyways.
Lady #2 apologized and tells me that I can also pay at National Bank.
I walk to National Bank (~250m) and the security guard scans me and looks inside my backpack.
I wait in line for 5 minutes until some lady sees my yellow package slip and tells me the tellers for customs deposits are upstairs.
I go upstairs and wait in line behind ~40 people, for 1 hour.
I walk back to Posta (~500m), security guard scans me and looks inside my backpack.
I go upstairs and give my payment receipt to Lady #1 at the payment counter, who stamps it and gives me another package slip.
I walk back to package counter and Lady #3 checks the receipt, stamps the package slip, fetches my package, and tells me to go to another counter to pay post office charges.
I walk to another counter and pay Lady #4 175 KES, she gives me a receipt.
I walk back to the package counter and give Lady #3 my receipt, she stamps my package slip and gives me my package.
It's like they want you to run in there with a gun and shoot the place up. At least they didn't threaten to blow me up, like when I went to Central Police Station to report my phone being stolen.
Happy Customer?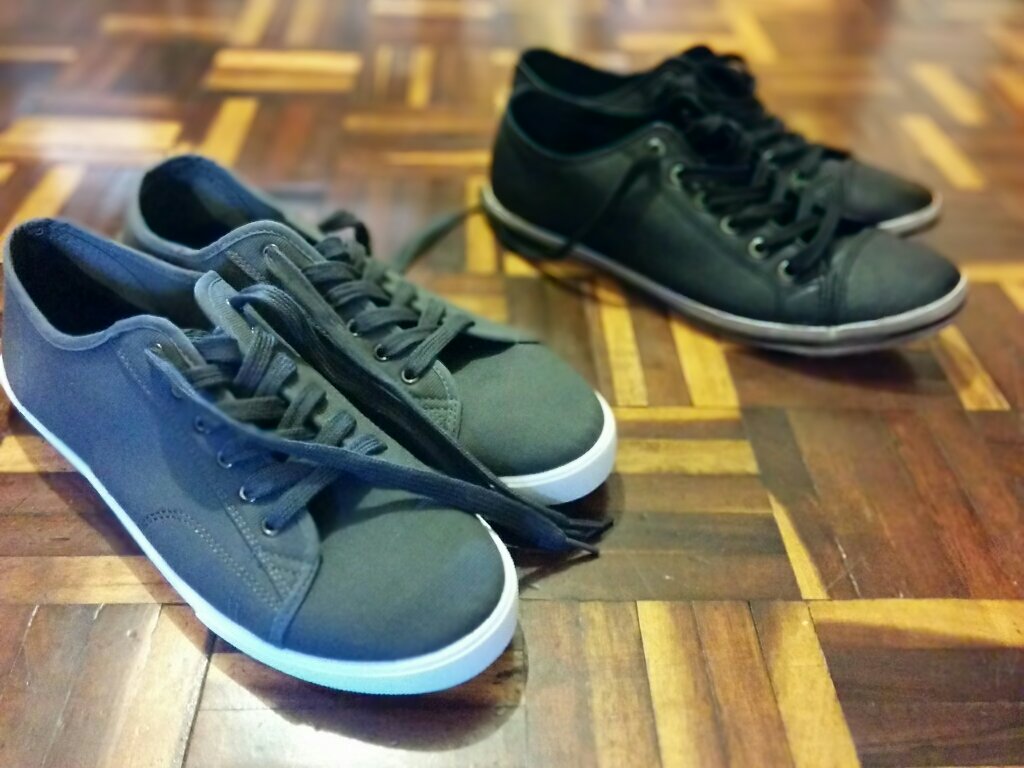 But alas, four hours later, I am now the proud owner of two new pairs of $15 shoes. I can wholeheartedly recommend Asos.com — just as long as you're not shipping them to Kenya.