Last week I saw an article about fascinating satellite photos of seaweed farms in South Korea. These stunning photos are from the NASA Goddard Space Flight Center (and there are more on their Flickr stream).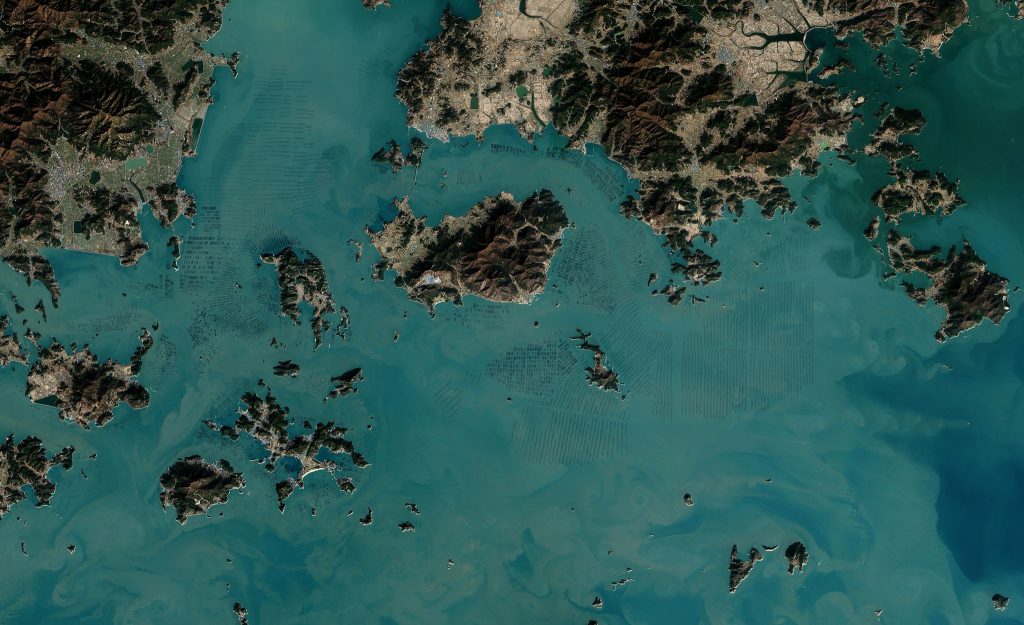 It immediately reminded me of the seaweed farms I saw when I was in Zanzibar last year. Rifling through my pictures from that trip I found that small-scale seaweed farms are visible in most of the pictures I took at the beach! Here, for example, behind the dhows (wooden boats):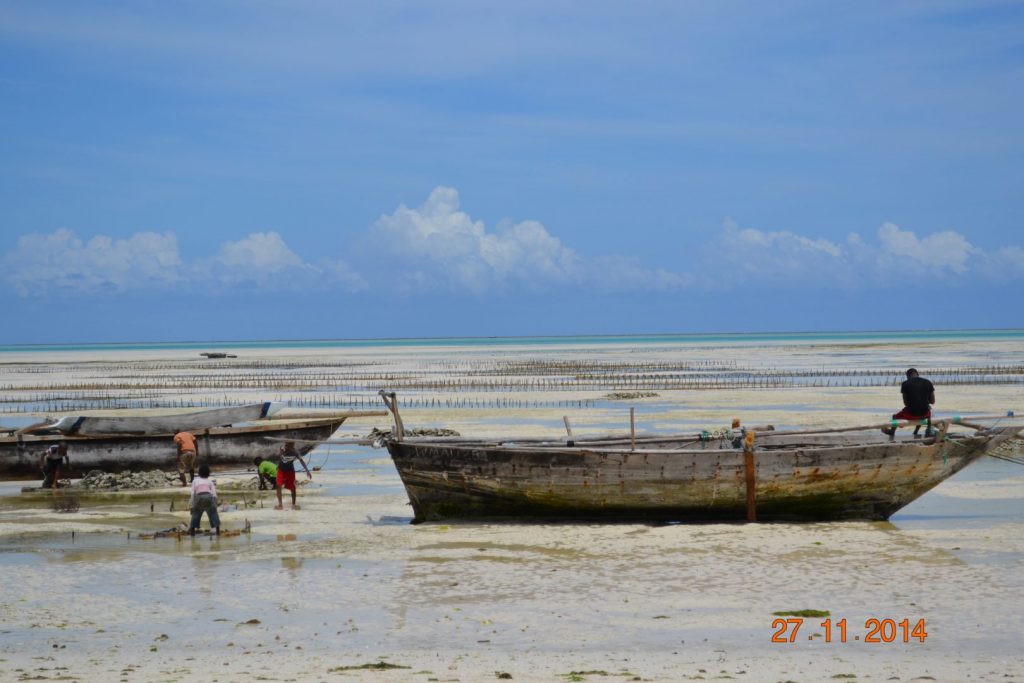 Tides on the Eastern side of Zanzibar completely drain the water from the beach every twelve hours, so the seaweed is tethered to strings and pegged to the sea floor using the little sticks you see in the background. I remember being impressed by the simplicity and cleverness of the farms.
Falling Seaweed Exports From Zanzibar
Sadly, according to a 2014 BBC report entitled Seaweed – Zanzibar's 'gift from the ocean', seaweed exports from Zanzibar have declined in the last few years. This is especially saddening because the industry was at one time supporting 23,000 people — 90% of whom were women!