I had planned to go to for a hiking trip in Ethiopia, but alas, August is apparently not the best time to travel in Ethiopia!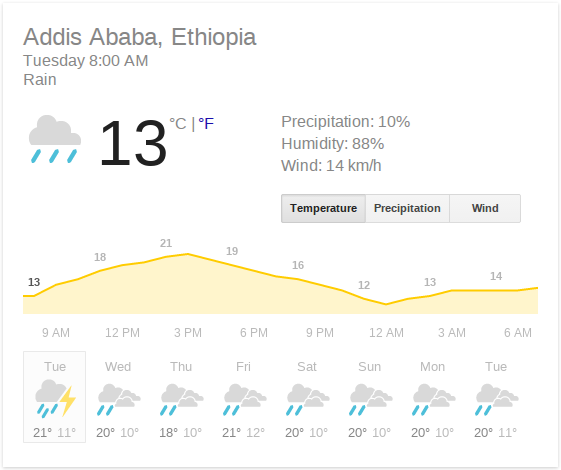 … and that's when I started looking for another destination which fit a few core criteria: possibility to issue visa on arrival and relatively cheap flights from Kenya. Beyond that, good food and an active AirBNB footprint were bonus points! ;)
A Surprise
I'm embarrassed to say that I was surprised to find that Lebanon has a rich history — the Phoenicians were there, the Greeks were there, the Romans… and, more recently, the French (hah!). There's much, much more to Lebanon than Hezbollah and civil war!
Food! Drink!
Delectable Mediterranean cuisine such as this assortment of appetizers at Le Pêcheur (The Fisherman), on Beirut's Corniche promenade.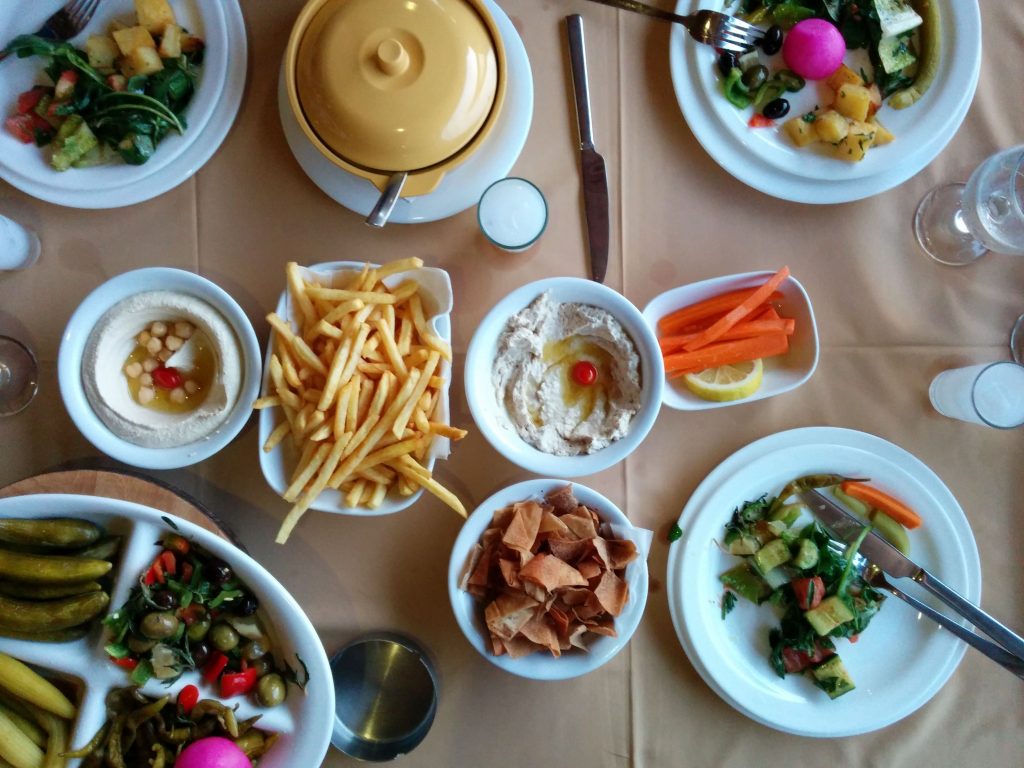 History! Culture! Churches!
Lebanon has a rich history. Evidence of early human civilization in the Levant dates back nearly ten thousand years, with ancient Roman, Greek, and Phoenician remains still more or less standing (mostly less) in places like Byblos. Furthermore (and tens of thousands of years earlier), this incredibly fertile region was critically important to human populations as they moved out of Africa and into Eastern Europe and Asia. Mind blowing!
I found the harbor in Byblos to be especially enchanting.


Beaches! Mountains! Trees!
Lebanon's terrain is very mountainous. Views like this, from our AirBNB flat just a twenty minute drive from Beirut, are not at all unusual.

The slivers of coastline below the mountains are densely populated and busy, but the Mediterranean is never very far away.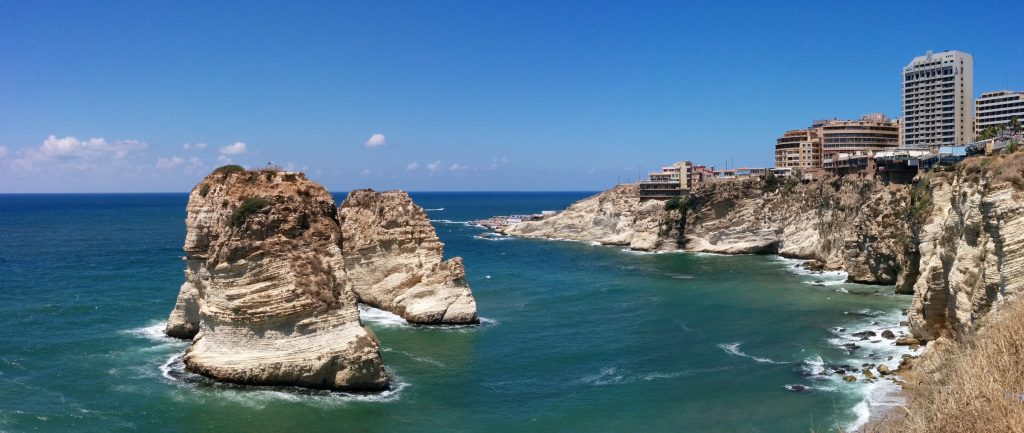 A List!
Some random things I jotted down during my stay:
Immigration won't let you in if you have any Israeli immigration stamps in your passport.
Driving in Lebanon is interesting — Lebanese aren't bad drivers per se, but I did notice a bizarre phenomenon where people kinda linger between two lanes, driving right on the white lane separators.
"Happy shooting" is apparently a thing. At weddings and other joyous occasions people shoot guns into the air; you hear it in the distance every so often, usually on weekends.
It seems nearly everyone in Beirut smokes, which is a shame because it's nice to sit outside at restaurants and coffee shops, but then everyone around you is smoking.
More Pictures