I've been jotting down notes on my phone as I walk around Thailand. I don't have time to write long posts, so here's a list of observations, activities, etc.
Arrive in Koh Samui
I lost my book somewhere on the ferry from the mainland to Koh Samui, guess it fell out of my bag. Super bummed, because that's really one of the only ways to kill 12-hour train rides! Gotta find a bookstore somewhere…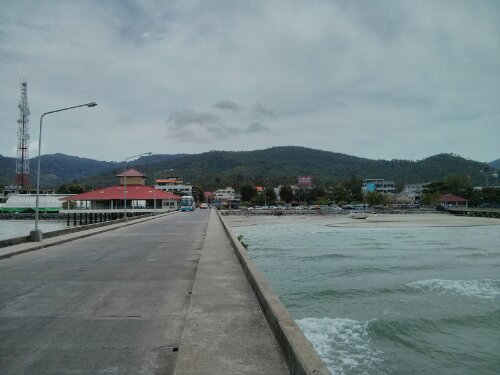 As I was shooing the taxi drivers away at the dock I met some Malaysian guys doing the same thing, Fu and another guy. They were pretty funny so we went to search for a hostel and then hung out together.
Chaweng Beach
80 Baht on a shared truck thing (I guess they're called "songthaew"?) from Nathon town. The beach is nice and has the white sand, blue/green water, etc you see in pictures, but is overrun with tourists. :-)
Massage
Massages seem to be popular here, everywhere you go you see signs for "Thai" massages. I learned that those are really physical, like with bending and stretching and twisting… so I opted for a "normal" oil massage. Haha.
Dinner
Went to dinner with Mr. Fu and the other guy. Laughed a lot about business, politics, traveling and technology. Had some really freaking spicy pork and curry, omg.
Fun With Fruits
Fu and the other guy took me to eat some new fruits tonight after dinner. In order of my favorite:
Langsat
Purple Mangosteen
Langan
Rambutan (coolest looking though!)
I haven't tried the famous durian fruit yet… All I know is that it was banned from being brought on public transit because it is so smelly! Otherwise, it is called the "king" fruit, and is meant to be followed with the "queen" fruit, the mangosteen. More about these fruits.
Birthdays
Fun fact: Apparently it was the King of Thailand's birthday today, which means my mom shares her birthday with him. Now I'll never forget the king's birthday!
Side note, it seems Thai people really love the king, and from what I hear he's not a bad guy… I heard he's only traveled out of the country three times! Apparently he's always here working with villagers and stuff…