I've been in Switzerland visiting Cassandra (she's finishing her PhD, and has been away from Kenya for a few months). We came to Zürich to get out of Basel for a few days.
I don't usually read guide books, but I happened to be flipping through the Rough Guide to Switzerland and I saw it said "Zürich isn't a flashy town…". Later, wandering around town we were taking a picture on a bridge and BAM, a Lamborghini drove by.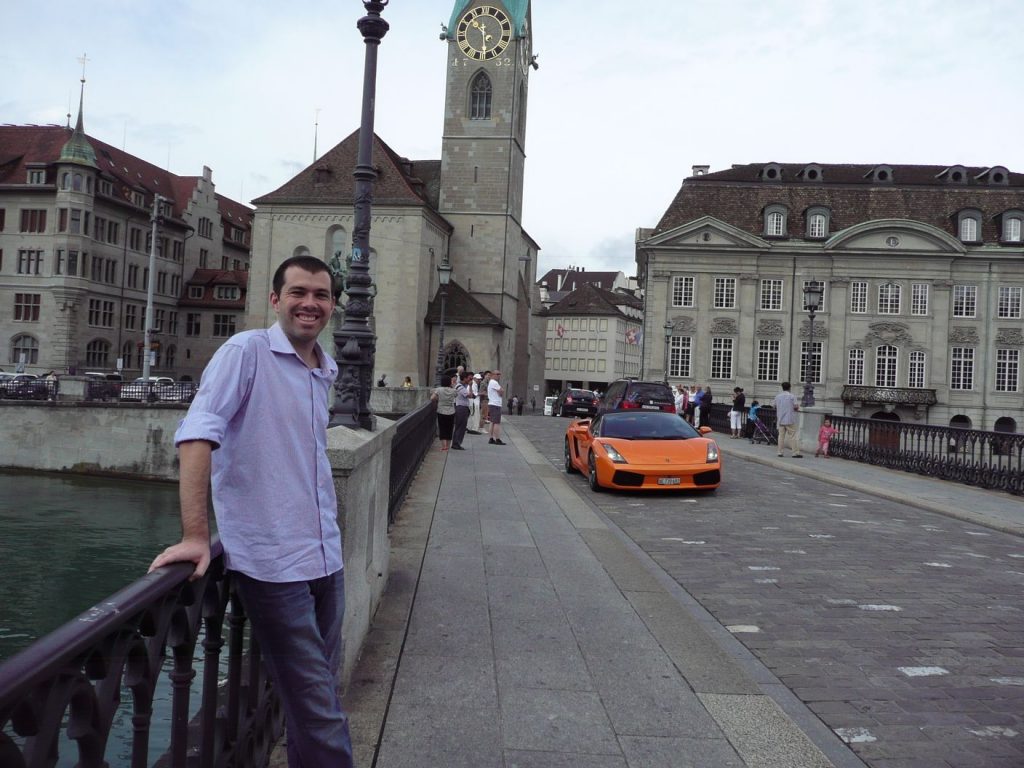 LOL. Apparently there is a lot of gold and precious metal trading here. I've seen BMWs, Audis, Mercedes, Ferraris, Lambos, etc… maybe Rough Guide should revisit Zürich?