Today, while driving up Wayaki Way to work, I saw a matatu driver reach out his window and wedge a folded up 50 shilling note under his door handle; he was anticipating being stopped at the semi-regular police traffic stop near Mountain View (about 10 kilometers outside of Nairobi).
As I imagine it's quite hard to picture, I took a few minutes to recreate the scenario in the Sarit Center parking lot…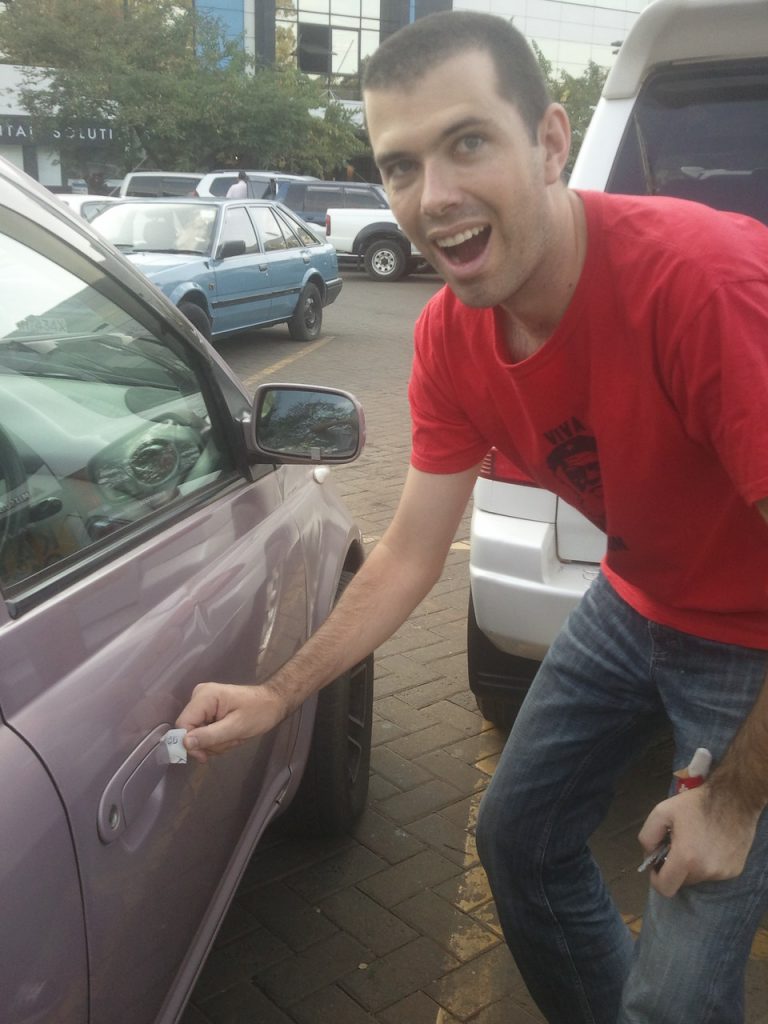 50 Kenyan Shillings is only about 75 US cents, but if you imagine that the cops stop hundreds of people in a day… wow. And that's only at that ONE check point, out of hundreds of other ones operating on any given day in Kenya.