My sister and I paid a visit to the elephant orphanage in Nairobi, Kenya. I guess it's technically the David Sheldrick Wildlife Trust, but most people generally just call it the "elephant orphanage." I had been to the nearby Nairobi Safari Walk before, which also has an orphanage, but this is a whole new ball game. Baby elephants are the cutest!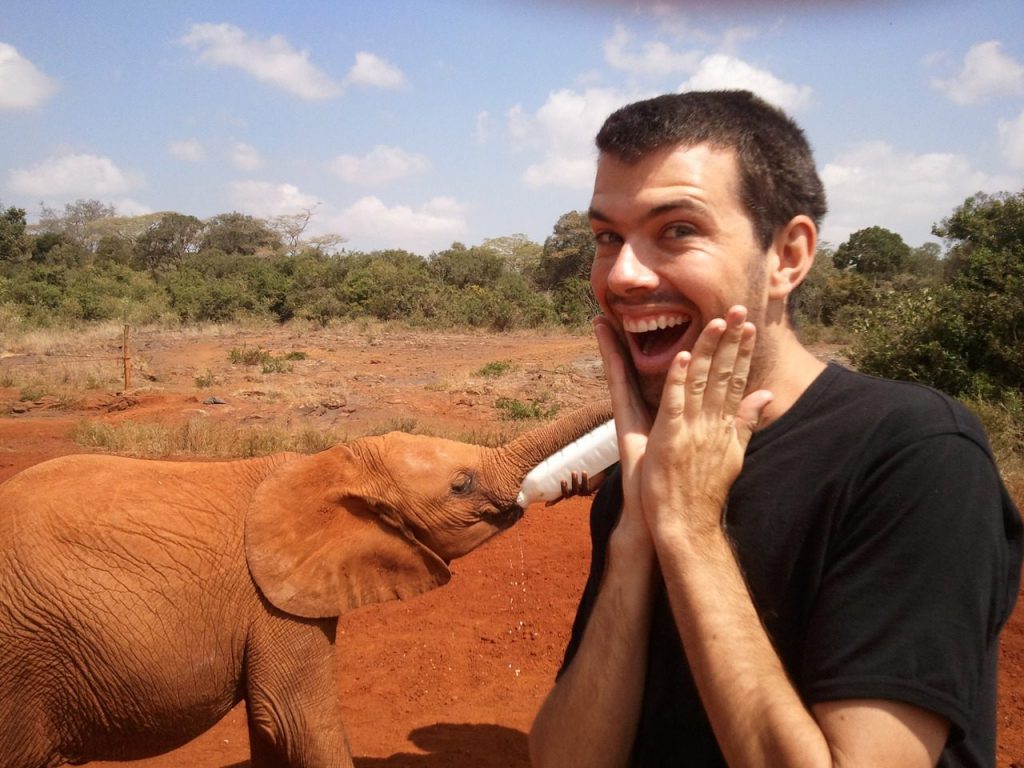 The elephants are all orphans. Some have been rescued from places like inside dried-up wells, but most have been orphaned because their parents were victims of poaching. We learned that they are very social animals, so they spend a lot of time with each other and their keepers. At night they sleep inside dorm-like rooms with their care takers, but during the day they run around being elephants. Viewing hours are from 11–12 in the morning, so you have to be quite punctual or you'll miss them!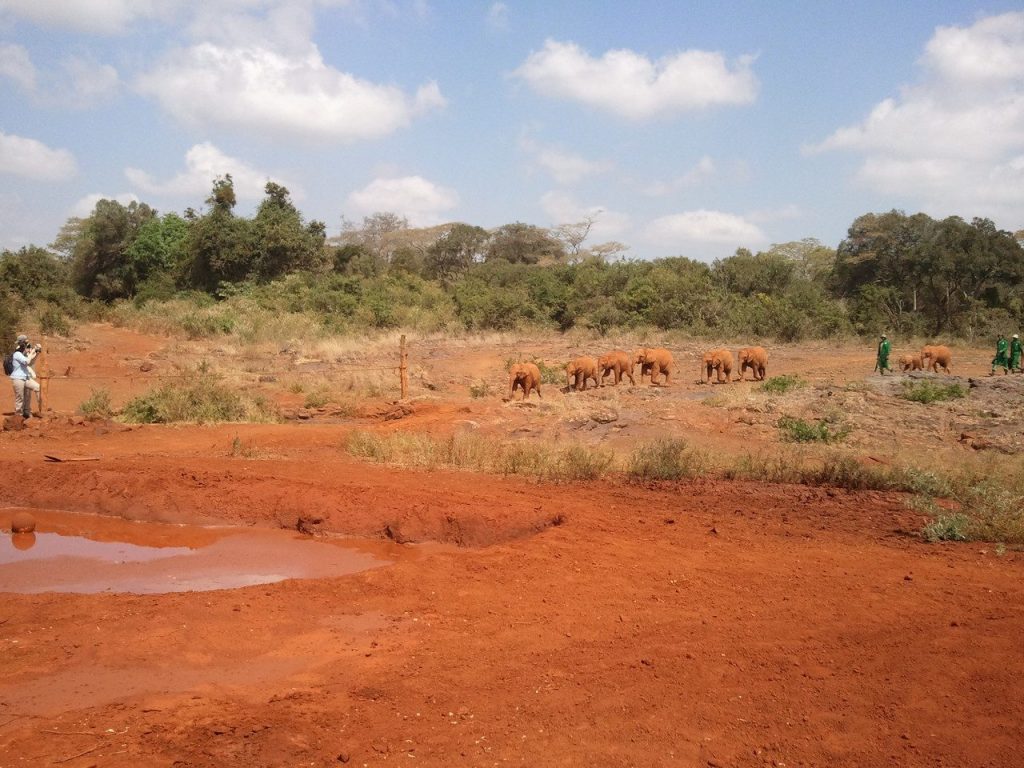 There are two groups of elephants (about twenty in total), and it's really cute when they come running to the viewing area. They know, of course, that they'll be fed milk, but also they can smell the water/mud—and they love the mud! They're like little kids rolling around, wrestling, and tumbling over one another in that mud!
Getting There
It's just off Langata Road towards Rongai, about ten minutes from Nairobi's central business district. If you're a hustler like me and don't have a car, take the number 15 matatu (mini bus) from town and tell the kangeh (conductor) to drop you off at KWS head quarters (also where the Nairobi Safari Walk is). From there you can get a taxi to drive you to "Sheldrick," which is just past Bomas of Kenya and down a dirt road. Pay the taxi driver an extra 200 shillings to wait for you!
More Information
It's pretty costly to hand rear animals like elephants, and if you'd like you can "adopt" an elephant for about $50 US. Find out more at their website: https://www.sheldrickwildlifetrust.org/
Other Pictures