Last week I went to Switzerland to visit my girlfriend, who is doing some coursework there for her Ph.D. It was great to see her, get some time off work, and tour around such a beautiful country!
Snow-covered alps, autumn forests, serene blue lakes, old city streets, cute houses, you name it—if it's in your definition of "picturesque," it's in Switzerland. On top of that, the cities are clean and the public transit system just works. You almost have to see it to believe it. After a week of wandering around the only thing I could find wrong was that Swiss men seem to love wearing fanny packs (oh, and Raclette smells terrible).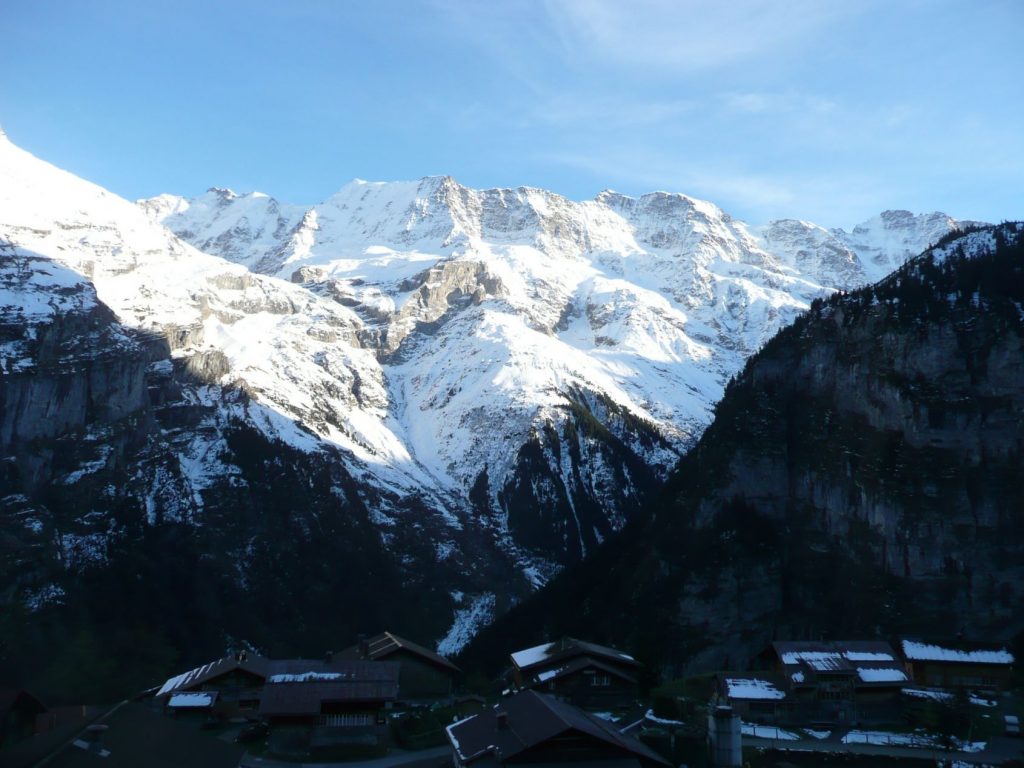 She's living in Basel, the second-largest urban area in Switzerland. It's a really cute town with lots of little coffee shops, old buildings, winding alley ways, and cobbled streets. From what I saw in Basel and Lucern, I assume most urban Swiss cities are like this. You can almost see royalty riding through on horse-drawn carriages and peasants selling vegetables on the streets. Also, is it just me, or does something about cobbled streets and old buildings conjure images of the Black Death sweeping through about 650 years ago? Haha!
From Basel, the Alps are just a two-hour train ride away. The scenery along the way was breathtaking. If you do anything in Switzerland, go to the Alps! I didn't know much about Switzerland before my visit, but I knew I had to see the Alps up close and personal. I mean, who in the world hasn't heard of the Alps? References to the Alps are everywhere (in American pop culture at least); I've even ridden the Matterhorn ride at Disneyland! I never did manage to find the abominable snowman, though…
It's sad but all great things come to an end. While the taste of Basel's many doner kebab joints is still fresh in my mouth, Switzerland's excellent transit system and clean streets have been replaced by annoying matatus and vumbi (dust). Now that I'm back in Kenya I have to get back into hustler mode. "Wee, unaangalia nini? Jisort au nitakusort." (Hey, what are you looking at? Sort yourself out or I'll come sort you out). Hahaha karibu Kenya.